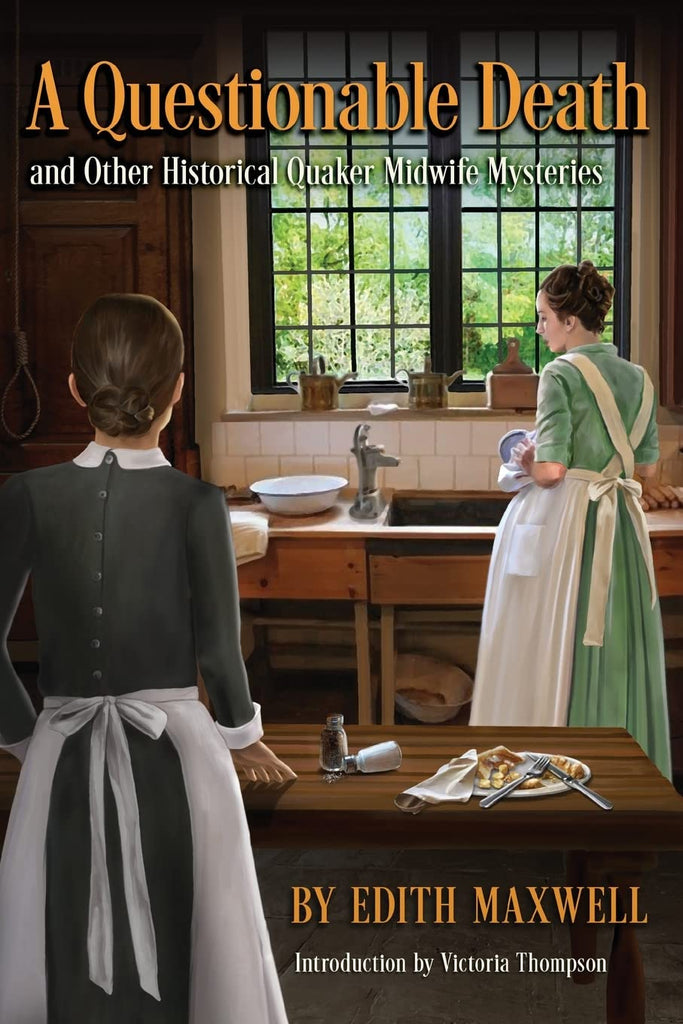 A Questionable Death and Other Historical Quaker Midwife Mysteries
---
Edith Maxwell, award-winning author of numerous historical fiction who-done-its, offers this volume of short stories. A Questionable Death is unique in the Quaker Midwife series in that some these short stories are not midwife Rose Carroll's perspective.

Praise:
"As a convinced Friend living in Texas, I appreciated how these stories whose characters use plain speech and have time-accurate details of the houses, clothes, and ways of life gave me the opportunity to imagine living in a small Massachusetts village. I also wondered what it would be like to have my faith be so present that it changes the pronouns and the titles I use (or don't use) when speaking with others. Seeing sentiments similar to my own in print, such as "Edna wasn't a Quaker like we were, but she embodied our values of integrity and equality," filled a need that I didn't know I had.
I completely recommend this book by Edith Maxwell to all readers who enjoy cozy mysteries or historical fiction."    - Kathleen Jenkins in Friends Journal
Find more Quaker Midwife Mysteries here.
Author: Edith Maxwell
Publisher: Crippen & Landru Publishers, 2023
ISBN: 
9781936363742
Paperback, 172 pages
---
Share this Product
---
More from this collection