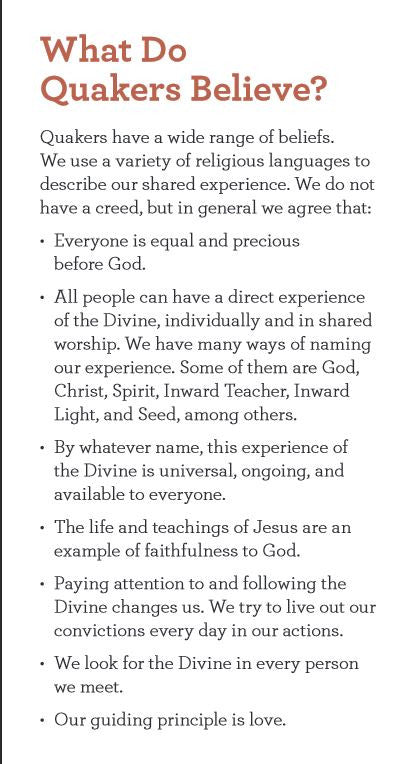 Newcomer Card: What do Quakers Believe? - bundle of 25
---
Using lessons learnt in the Quaker Quest process, these simple and attractive cards have been produced for Meetings to have available for visitors and new attenders. The wording and style is simple, contemporary, positive and welcoming.
This Newcomer Card emphasizes that Quakers do not have a creed and describes seven beliefs that ground the spiritual community of Friends. 
Measurements: 3.66 x 8.5 inches approximate size.
Published by Friends General Conference
View all of FGC's Newcomer cards online now at http://www.FGCquaker.org/resources/newcomers-cards 
---
Share this Product
---
More from this collection