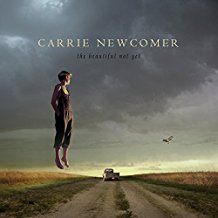 The Beautiful Not Yet (CD)
---
On The Beautiful Not Yet, released on September 16, 2016, Newcomer continues and expands her inquiry into how life's deepest questions present themselves in our daily lives.
Newcomer joined forces with producer and banjo virtuoso Jayme Stone (Lomax Project) to create The Beautiful Not Yet. It is a collection of joyous, earthy songs featuring elegantly layered chamber/roots arrangements, Newcomer's signature warm, intimate vocals and filled with the ache and awe of human longing. "We live in an ever accelerating world where we are not encouraged to stop, reflect or pause the perpetual motion of our lives," Newcomer remarks. "I've always been more intrigued by good questions than easy answers questions like, what do I love beyond words or measure, what sustains and connects us, where do we find help in hard times, how can I be more present in my daily life, and when I stop and pull back the layers of distraction, what is at the very heart of my life?"
Also available as a paperback.  Click here.
---
Share this Product
---
More from this collection