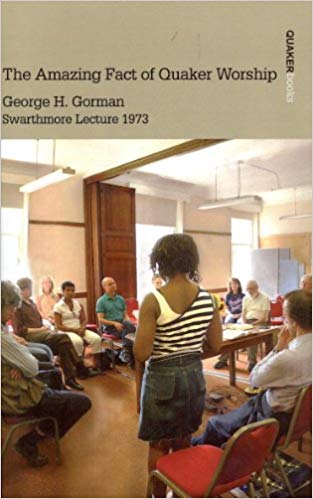 The Amazing Fact of Quaker Worship
---
The meeting for worship is the fundamental shared experience in Quaker faith and practice, but it can be hard to explain. George Gorman takes a very personal look at it, approaching religion as human experience and seeking within it signals of transcendence that point beyond and bring a new dimension to life. He shows that Quaker unprogrammed worship is spontaneous and flexible in its freedom from credal structure and liturgy, and provides a step-by-step analysis of its implications, leading to group mysticial experience of the Divine Presence. He aims to help regular Quaker worshippers as well as newcomers make the most effective use of silent worship.
Please note: we order these from London and it may take several weeks to fill an order when we are out of stock. 
George H. Gorman Swarthmore Lecture 1973.
Published by QuakerBooks, London, England.  2008
---
Share this Product
---
More from this collection