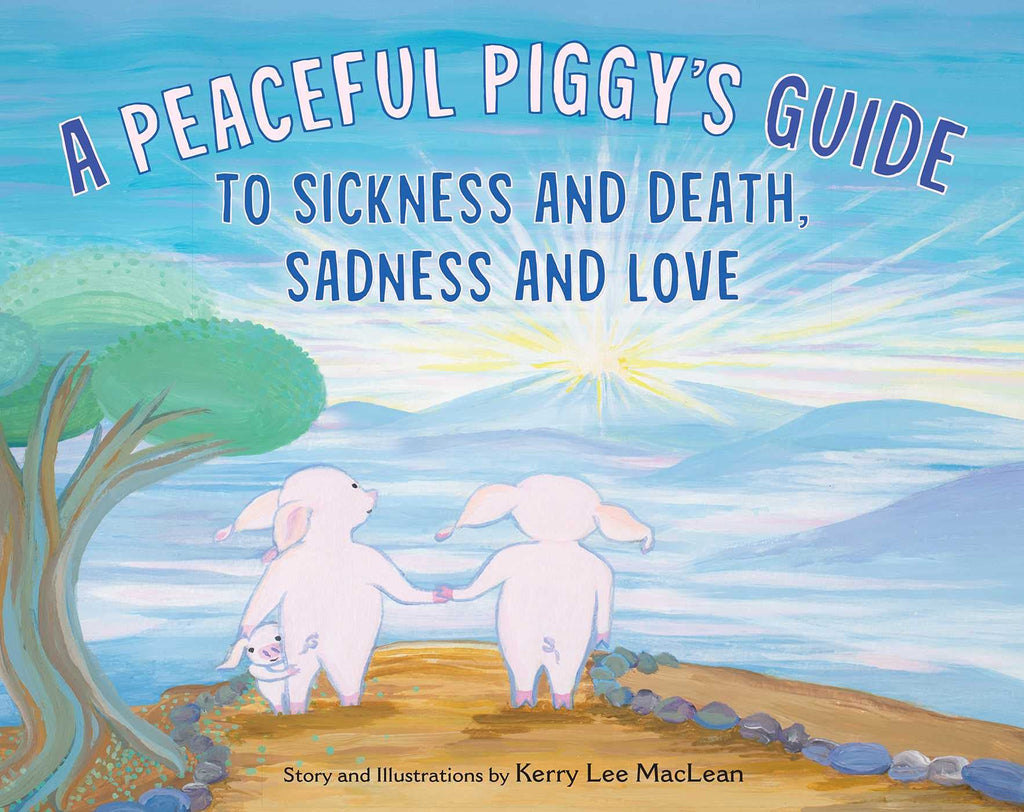 Peaceful Piggy's Guide to Sickness and Death, Sadness and Love
---
Peaceful Piggy's Guide to Sickness and Death, Sadness and Love: Publisher's description -
When someone we love gets sick, we little piggies worry! It can feel scary when a person we care about is sick or in a hospital. Luckily, there is one good thing we peaceful piggies can do: meditate.

This is a story about love. 
Experiencing a loved one's illness or death is challenging for both children and their grownups. With three distinct sections to choose from—when someone we love is sick, dying, or has died—this guide will help you easily find soothing and practical mindfulness activities focused on what your young one needs in order to guide them through their big emotions and questions. These practices will help calm and empower children—and their grownups—as they discover they can still be with their loved ones through their heart connection, no matter where they are.
Ages 3-10
Author: Kerry Lee MacLean
Publisher: Wisdom Publications (2022)
ISBN:
9781614297819
Hardcover, 32 Pages
---
Share this Product
---
More from this collection