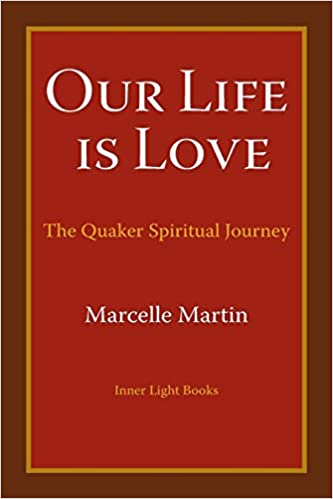 ---
Our Life is Love: The Quaker Spiritual Journey
Our Life is Love describes the transformational spiritual journey of the first Quakers, who turned to the Light of Christ within and allowed it to be their guide. Many Friends today use different language, but are still called to make the same journey. In our time people seeking deeper access to the profound teachings of Christianity want more than just beliefs, they want direct experience. Focusing on ten elements of the spiritual journey, this book is a guide to a Spirit-filled life that affects this world.
Quakers in the seventeenth century and today provide examples of people and communities living in the midst of the world whose radical understanding of Christ's teachings led them to become powerful agents of social change. The book offers a simple, clear explanation of the spiritual journey that is suitable not only for Quakers, but for all Christians, and for seekers wanting to better understand our spiritual experience and the fullness of God's call to us.
The book would make an excellent focus for study groups. Marcelle Martin has led workshops at retreat centers and Quaker meetings across the United States. She served for four years as the resident Quaker Studies teacher at Pendle Hill and was a core teacher in the School of the Spirit program, The Way of Ministry. She is the author of the Pendle Hill pamphlets Invitation to a Deeper Communion and Holding One Another in the Light. In 2013 she was the Mullen Writing Fellow at Earlham School of Religion while working on this book.
See more of Marcelle Martin's publications, here.
Author: Marcelle Martin
Publisher: Inner Light Books (2016)
ISBN: 9780997060416
Paperback, 240 Pages
---
Share this Product
---
More from this collection