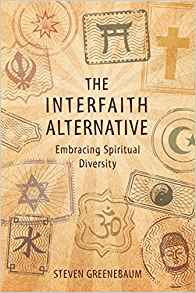 Interfaith Alternative: Embracing Spiritual Diversity
---
By Steven Greenebaum.
Whatever your spiritual path, chances are that the primary tenets of your faith include universal love, acceptance, and compassion. Yet three thousand years after Moses, twenty-five hundred years after the Buddha, two thousand years after Jesus, and fifteen hundred years after Muhammad, we are still divided by our differences. Religious intolerance, discrimination, even persecution and violence make up the not-so-golden rule.
The Interfaith Alternative shows us how we can celebrate each other without fear of losing our own identity. At its core, it is about community and justice. Once we truly embrace diversity, we embrace our common humanity. A powerful antidote to the current climate of fear and mistrust, the author argues that it is not how we encounter the sacred, but what we do about it that counts.
Paperback.
New Society Publishers, 2012.
---
Share this Product
---
More from this collection