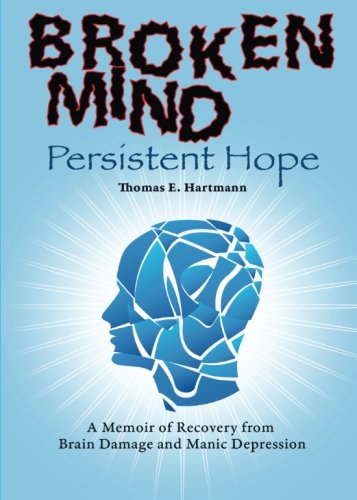 ---
A promising young student is cut down by manic depression. Soon after, his car is T-boned by a tractor trailer in a snowy highway collision, making his existing instability many times worse. His marriage with a Russian wife comes under unbearable strain. How he emerges from all this to return to normal life is the exciting story of Broken Mind, Persistent Hope.
"Tom Hartmann has written an honest, affecting, unsentimental story of an extraordinary life." - Elise Juska, author of One for Sorrow, Two for Joy
"A remarkable memoir of persistence in overcoming disability"- M. Herskowitz, D. O., psychiatrist, author of Emotional Armoring .
".filled with wonder, heartache, tragedy, and ultimately hope." - Marc Schuster, author of The Grievers
Author: Thomas Hartmann
Publisher: Tate Publishing (2014)
ISBN: 9781629021485
Paperback, 336 pages
---
Share this Product
---
More from this collection