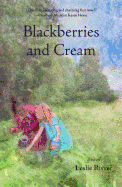 ---
Have you ever had the feeling you weren't loved by the momma God gave you?  Lucky for Gracie, she has two mommas.  One cares for her every day while the other goes off to work.  One is happy, strong and free while the other is sad, dark and depressed.  One is black.  The other is white.  One Gracie must leave.  
Grace Callaway lives down deep in Alabama during a turbulent time of protests, boycotts, and sit-ins.  It is a segregated world where black and white won't mix.  But don't tell that to Ida Bell and Grace.  
Ida Bell has been Gracie's nanny since the day she came home from the hospital in a shoebox.  They love each other like a real mother and daughter.  Even way more.  But the summer Grace turns ten, her white momma decides they need to move away.  
Moving means just one thing:  leaving Ida Bell.  Grace knows she cannot go.  She knows she cannot let go.  How can she leave the person who raised her when her real momma couldn't?  How can she leave the person who taught her how to walk, and who took her to her first day of school when her real momma wouldn't?  If she leaves, who will keep her secrets?  Who will hold her?  Who will love her?
She can't leave.  She won't.  There must be a way to stay.
Author: Leslie Rivver
Published:
Green Writers Press; UK ed. edition (November 9, 2015)
ISBN: 9780996135771
216 pages
---
Share this Product
---
More from this collection