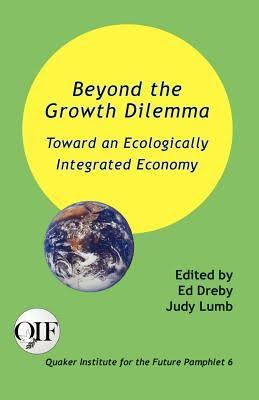 Beyond the Growth Dilemma (QIF #6)
---
Beyond the Growth Dilemma: an Ecologically Integrated Economy
This booklet is a companion to It's the Economy, Friends: Understanding the Growth Dilemma and builds a framework for the changes that are needed to lead us to an ecologically integrated economy. This kind of economy leads to prosperous and thriving lives for humans and other creatures within the limits of planet Earth. Our society's basic goal must change from "more" to "enough." Changes in the way we earn our livelihoods, goods are produced, money is created, and the commons are governed are all considered.
A publication of the Quaker Institute for the Future (QIF)
See the full series here.
---
Share this Product
---
More from this collection