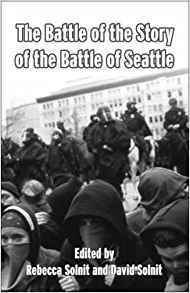 The Battle of the Story of the Battle of Seattle
---
Edited by Rebecca & David Solnit.
An account of the historic coalition of activists who shut down the World Trade Organization summit in Seattle, the spark that ignited a global anticorporate movement. The book is a fascinating account of what really happened in Seattle. 
Rebecca Solnit is an award-winning writer, historian, and activist. David Solnit is an organizer active in the global justice movement who helped engineer the World Trade Organization shutdown.
Published by AK Press, 2009
---
Share this Product
---
More from this collection