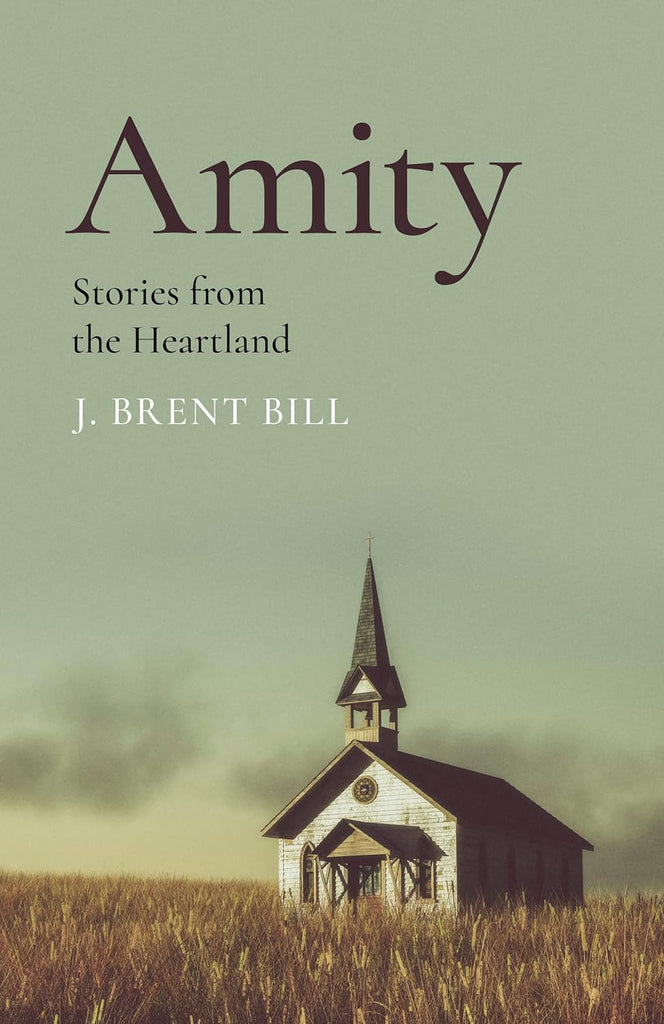 ---
Amity - Stories from the Heartland
Whimsy, mystery, spirituality and the holy ordinariness of daily life mingle together in this delightful collection of short stories.
Amity: Stories from the Heartland is a collection of short stories by well-known Quaker writer Brent Bill. Each story is set in the Midwest of the United States, a region known for its honest, hardworking, plain-speaking, religious people who are as complex and thoughtful as the most urbane city dwellers. These stories are about 1930s housewives, modern day priests, 1960s kids, and more -- as well as the varieties and vagaries of their lives' trials, triumphs, failings, joys, sorrows, and surviving -- and the beauty and mystery of it all.
Praise:
It was Joan Didion who said, "We tell ourselves stories in order to live." In this visit to Amity, Brent Bill reminds us how, and why, to live. Poignant, humorous, winsome, and wise, this is Bill doing what he does best – going before us, shining the Light.– — Philip Gulley, author of the Harmony series
A delightful collection of very varied stories grounded in the detail of everyday life in small town America. By turns comic and touching, its deceptively light touch reveals the deeper realities beneath seemingly humdrum events. How even in the dark times love, grace and redemption can prevail. — Jennifer Kavanagh, author of The Emancipation of B and The Silence Diaries
To see more books by J. Brent Bill, click here.
Author: J. Brent Bill
Publisher: Roundfire Books, 2023
ISBN: 
9781803413662
Paperback, 112 pages
---
Share this Product
---
More from this collection