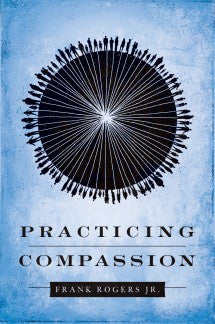 ---
Compassion is more than a sympathetic feeling—it's the bond of human connection.
Most religions lift up compassion, yet few people actually teach how to practice it.
Through rich and moving stories of people from various faiths, Frank Rogers shows ways to incorporate compassion in our daily lives. His interfaith perspective on mercy, kindness, and caring for one another trains us to PULSE:
Pay attention
Understand empathically
Love with connection
Sense the sacredness
Embody new life
Practicing Compassion is a timely book for this age in which we have seen war, hatred, prejudice, senseless acts of violence, and other troubling situations. What might happen if each of us learned to practice compassion in our daily lives?
Author: Dr. Frank Rogers Jr. is the Muriel Bernice Roberts Professor of Spiritual Formation and Narrative Pedagogy at the Claremont School of Theology and codirector of the Center for Engaged Compassion. His research and teaching focus is on spiritual formation. Frank also is a spiritual director and Internal Family Systems practitioner. He earned his spiritual direction certificate of completion through Mercy Center in Burlingame, California and offers IFS therapy in private practice, as a consultant, and through retreats.
Publisher: Upper Room Books
ISBN: 978-1935205258
September 28, 2016 JBB
---
Share this Product
---
More from this collection