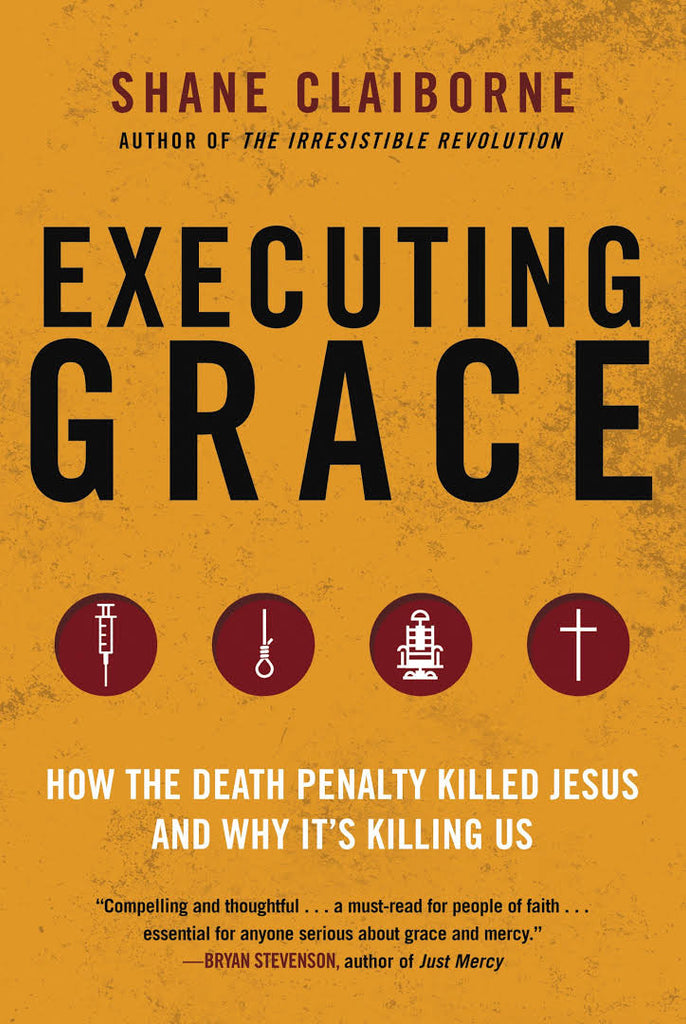 Executing Grace: How the Death Penalty Killed Jesus and Why It's Killing Us
---
In this reasoned exploration of justice, retribution, and redemption, the champion of the new monastic movement, popular speaker, and author of the bestselling The Irresistible Revolution offers a powerful and persuasive appeal for the abolition of the death penalty.
The Bible says an eye for an eye. But is the state's taking of a life true—or even practical—punishment for convicted prisoners? In this thought-provoking work, Shane Claiborne explores the issue of the death penalty and the contrast between punitive justice and restorative justice, questioning our notions of fairness, revenge, and absolution.
Using an historical lens to frame his argument, Claiborne draws on testimonials and examples from Scripture to show how the death penalty is not the ideal of justice that many believe. Not only is a life lost, so too, is the possibility of mercy and grace. In Executing Grace, he reminds us of the divine power of forgiveness, and evokes the fundamental truth of the Gospel—that no one, even a criminal, is beyond redemption.
Author: Shane Claiborne. Shane Claiborne is a speaker and activist, the director of Red Letter Christians, and the bestselling author of The Irresistible Revolution, Executing Grace, Jesus for President, Common Prayer, and Red Letter Revolution. He is a founding member of The Simple Way, a faith community in inner-city Philadelphia that has helped birth and connect radical faith communities around the world.
Publisher: HarperOne
ISBN: 9780062347374
2/21/17 JBB
---
Share this Product
---
More from this collection